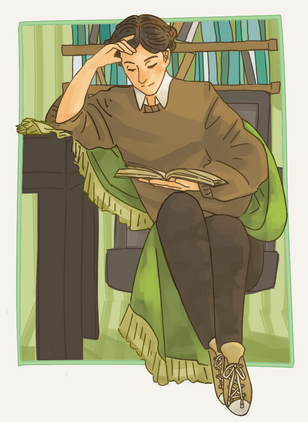 redid the shading on that one doodle of baste. heres the original anyways
such a pretty boy.
anyways yea. it's abt two boys who meet on the train. uh. baste's from donostia and jean's from donibane lohizune. hah. san sebastian and saint-jean-de-luz. i think im funny. jean's an author who studies literature in paris and goes to madrid to take creative writing lessons from his professor's close friend for the summer. sebastian is coincidentally going to the same university next semester and hops on a train to madrid to find accomodations there and check out the campus in general.
they meet in a train where jean writes abt the pretty boy seated across him and sebastian feigns ignorance and pretends not to notice the cute boy stealing glances at him. then bam stuff happens.